Welcome to the Sakurada Reset Wiki!

Episodes • Characters • Admin • Recent Changes • New Pages • Help Wiki

WARNING: This wiki contains and heavy spoilers. Read at your own risk.

Welcome to the Sakurada Reset Wiki, the unofficial comprehensive source of information on the Sakurada Reset anime that anyone can edit. Please help our wiki by creating or editing any of our articles!

The wiki has 304 edits to 20 articles and 29 images since its creation.
Introduction
Nearly half the population of Sakurada, a small town near the Pacific Ocean, has some sort of unique power. These powers range from being able to enter the mind of a cat, to resetting the world back to a certain point in time in the past. There is a group known as the "Kanrikyoku" that controls and monitors the use of these powers. Asai Kei and Haruki Misora work for their school's club called "Houshi" club, which execute any missions received from the Kanrikyoku. Misora has the ability to reset the world back 3 days. This means that all events and any memory of the past 3 days that "could have" happened, never happened. Kei has the ability to "remember" the past. Even after Misora uses her powers to reset the world back 3 days, Kei will retain those 3 days in his memory. Combining their powers, these two solve missions issued by the Kanrikyoku.
The main article for Sakurada Reset can be found here.
Contribute to this Wiki!
The optimal visual and social experience on this wiki is available with a FREE personal Wikia account.
There are other editors who can improve what you contribute - don't be afraid to jump in and start it!
The wiki policy and community portal describing the community's projects are a must-read.
If you have trouble getting started and are new to collaborative editing, check the wiki tutorial.
To contribute a Sagrada Reset article, simply enter the article title in the box below:
Websites
 Official Websites
---
 Social Sites
 Other Encyclopaedic Sites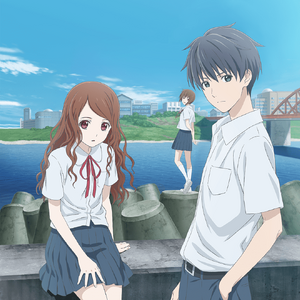 Poll
Did you like the first episode?